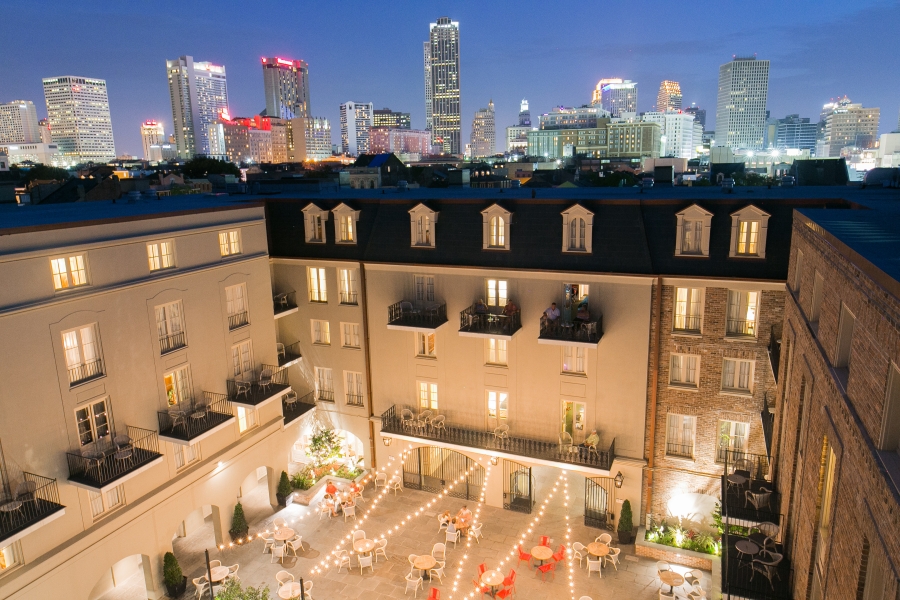 Located in the quiet side of the French Quarter, The Maison Dupuy kicks off its monthly Happy Hour series with a community awareness component to benefit local organizations, feature New Orleans musicians and invite locals and hotel guests to experience the party atmosphere of the Maison Dupuy's lush and large Courtyard.
"We wanted to incorporate a charitable giving aspect to these events which have become popular with our guests yet also celebrate the music of the many talented New Orleans musicians and the food specialties of our Executive Chef, Matt Regan," said General Manager Steve Ferran. "We also hope locals will come re-discover our gem of a hotel in this charming part of the French Quarter."
For the kick-off event on March 29th, renowned performer Tim Laughlin will be the featured musician providing entertainment during the early evening and the beneficiary will be the hotel's neighbor Covenant House. Attendees will be able to purchase raffle tickets to win baskets of coveted prizes such as overnight stays, dinners, bar tabs, and other items provided by The Maison Dupuy.
All proceeds from raffle ticket sales will be donated to Covenant House. Each monthly event will feature Happy Hour prices for wine and beer, a specialty cocktail in honor of the monthly theme and Small Plates at Happy Hour prices from Executive Chef Matt Regan. Complimentary parking is provided in the hotel's covered garage based on availability. The Bistreaux's regular bar and daily dinner menu will also be available. For information, please call 648-6113. more info