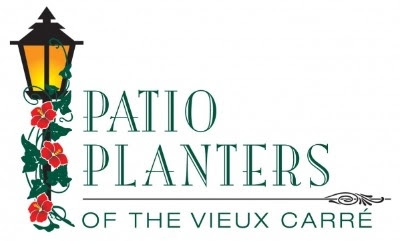 One of the city's most beloved holiday events will again be presented by Patio Planters of the Vieux Carre on Sunday, December 22, from 7-8 pm in historic Jackson Square. The free community sing-a-long brings thousands of visitors and locals alike together for a festive hour of holiday merriment, with carols led by Mayor LaToya Cantrell, District C Councilman Kristen Palmer, Archbishop Gregory Aymond, St. Louis Cathedral Rector Philip Landry and Dean David Allard duPlantier of Christ Church Cathedral. Gates open at 6:30 pm with Patio Planters volunteers stationed there to distribute complimentary song books and candles to participants in the non-denominational community celebration.
This year's Caroling program will feature Mark Romig, president and CEO of the New Orleans Tourism Marketing Corporation, as master of ceremonies, along with local favorites Harry Mayronne, Chris Wecklein and Amy Alvarez leading carols. A new addition to the 2019 song list will be Christmas in New Orleans, first released by Louis Armstrong in 1955.
Prior to the annual Caroling in Jackson Square, Patio Planters offers a Holiday Home Tour featuring six French Quarter residences with varying architectural styles and home furnishings, festively decorated for the season. The self-guided walking tour takes place from 1-4 pm, allowing plenty of time to enjoy Reveillon dining or Holiday cocktails prior to Caroling.
Tickets to the tour, which supports the annual Caroling in Jackson Square, are $20 each if pre-ordered online at patioplanters.net and $25 the day of the event. Children 12 and under are free. A limited amount of tickets will be available for purchase the day of at Creole Delicacies, 533 St. Ann Street at Jackson Square and French Quarter Gem & Lapidary, 527 St. Philip Street near Decatur. This annual event often sells out in advance. Advance online ticket purchases are your best (and only) way to guarantee a ticket.