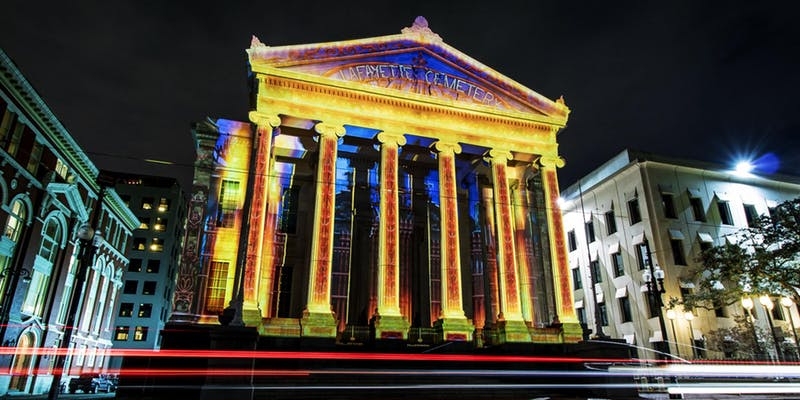 LUNA Fête is a thrilling light-art festival for the whole family, produced by the Arts Council New Orleans.
LUNA Lounge is a heated VIP oasis nestled in the festival grounds.
Tickets include: Complimentary bites & non-alcoholic drinks, 2 cocktails for adults 21+, Dedicated restrooms,Exclusive light art installations.
The culinary and hospitality experience is exclusively provided by the exquisite LeBLANC+SMITH group who's brands include: CAVAN, Meauxbar, Longway Tavern, Sylvain, Barrel Proof, and Hotel Chloe.
Each night will feature a different chef's creation; schedule of appearances will be released by November 15.
Tickets are $50 per person, with family packages available at $110 for 2 adults and up to 3 children.
LUNA Fête is a visionary initiative by the Arts Council New Orleans.
We utilize local iconic architecture and contemporary light, sound installation, motion graphics, and video-mapping practices to create a series of artistic large-scale outdoor light installations across the city each December.
For groups of 10 or more, please contact Laura Shapiro at laura@artsneworleans.org. Photo by Bryce Ell