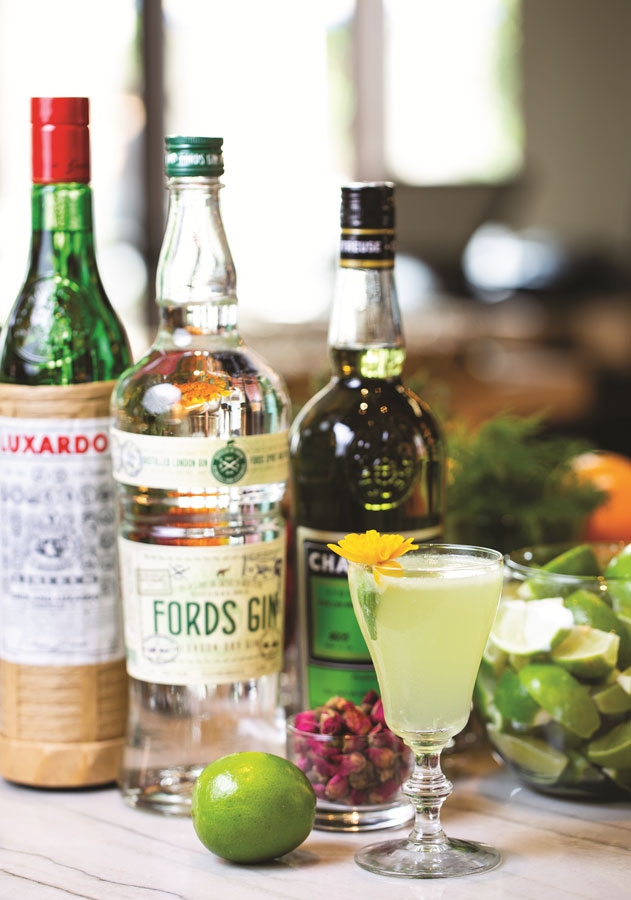 NEW ORLEANS (August 23, 2019) – NOPSI Hotel, New Orleans, a luxury hotel and community gathering place located in the heart of the Central Business District, is pleased to announce the opening of Henry's Gin Bar – the city's first and only gin bar, aptly named for New Orleans' notoriously law-abiding saloonkeeper and inventor of the gin fizz, Henry C. Ramos.
Nestled within the meticulously restored lobby of NOPSI Hotel, Henry's Gin Bar invites guests and locals alike to raise a toast to its namesake, Henry C. Ramos – the famed Crescent City barman and early 20th century saloonkeeper – for dreaming up the first-ever gin fizz in 1888, while owner of the now bygone Imperial Cabinet Saloon in downtown New Orleans. Celebrating the history, versatility and resurgence of the distilled spirit, Henry's Gin Bar proudly serves more than 50 gins representing nine regions – including England, Scotland, Asia, Mexico, Europe, the U.S. Coasts and South America – and two gin varietals, Old Tom and Geneva. Guests are delighted with a thoughtful menu featuring signature gin cocktails – such as the NOPSI Gin Fizz, Blueberry Hill and Paperback Writer – alongside a selection of handcrafted gin & tonics, beer, wine and chef-inspired small plates, curated under the direction of Executive Chef Neal Swidler. Also on the menu is a Build Your Own Martini option, presenting patrons with a vast assortment of gin, vermouth and bitters to choose from.
An ideal setting for social engagement, Henry's Gin Bar welcomes guests with shared bar seating and communal space throughout the lobby, complimented by a pet-friendly outdoor patio – providing the perfect, intimate setting for luncheons, cocktail hours and private events. Paired to highlight the gin-centric menu, Henry's Gin Bar invites patrons to enjoy weekly live performances by New Orleans' based singer/songwriters every Tuesday and Wednesday, featuring Shawan And The Wonton on Tuesdays from 6-9 p.m., and Amanda Ducorbier on Wednesdays from 5-8 p.m.
Open daily from 4-11 p.m., Henry's Gin Bar will host happy hour specials from 4-6 p.m. on Monday through Friday, featuring $8 Gin Cocktails of the Day and select wine and beer for $5 and $6, respectively.