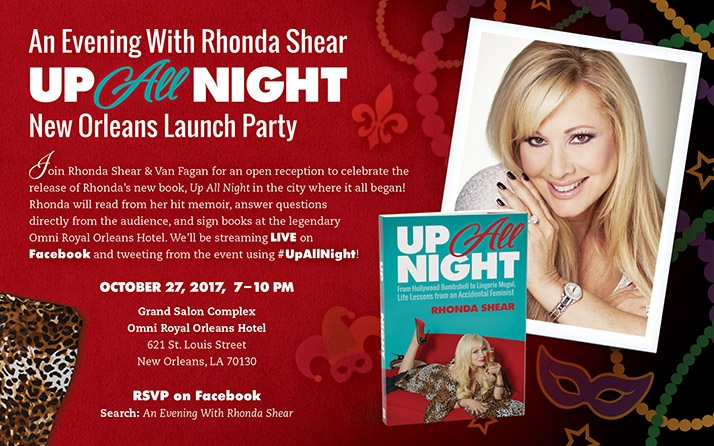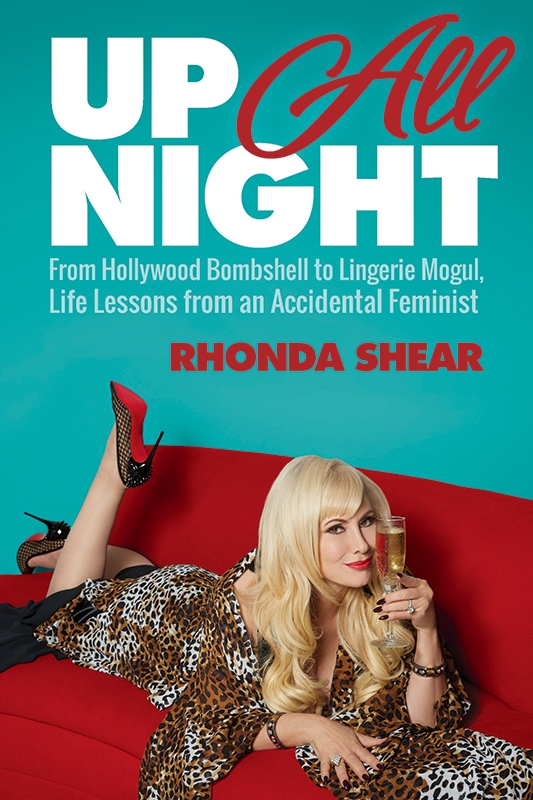 Entrepreneur and actress, Rhonda Shear, has a new book out and she'd love to meet you! She is hosting a book signing, Meet & Greet at the Omni Royal Orleans on October 27th in the Grand Ballroom 6:30 until 9pm.
About Rhonda Shear:
Actress. Comedian. Award-winning entrepreneur. Builder of a $100 million apparel brand. Television star. Former Miss Louisiana. Candidate for elected office. Philanthropist. And now, author. There aren't too many hats that Rhonda Shear hasn't tried on, and she's worn them all with style, moxie, southern charm and a persistent will to be the best.
A New Orleans native, Rhonda started her journey toward the spotlight by dominating local, state and national beauty pageants from the time she was 16—including three turns as Miss Louisiana. In 1976, in the wake of a Playboy modeling scandal that cost her a coveted crown, she became the youngest person ever to run for office in Louisiana, losing her fight for a New Orleans post by only 135 votes. After that, Hollywood called and she quickly moved from Bob Hope specials to guest appearances on hundreds of television shows, from Happy Days and Married With Children to appearing on classic Chuck Barris camp-fests like The Gong Show and the $1.98 Beauty Show.
Rhonda's big break came in 1991 when she became the sultry-smart hostess of late-night movie show USA: Up All Night, a gig that lasted until 1999, made her nationally famous, and delighted foot fetishists from coast to coast. After Up All Night ended, Rhonda pursued her love of comedy and quickly became a headliner in Las Vegas and at top comedy clubs like The Laugh Factory and the Improv. At the same time, she reconnected with her childhood sweetheart, Van Fagan, who she hadn't seen in 25 years. After a whirlwind, storybook courtship, they married in 2001.
Rhonda's latest chapter began when she appeared on the Home Shopping Network to sell women's intimates. Her appearance was a sensation, and she and Van quickly started a company, Shear Enterprises, LLC, to design, manufacture and sell Rhonda's own line of women's intimate wear. Today, that company has grown to more than $100 million in annual sales, and Rhonda has won numerous entrepreneurship awards¬—though she still refers to herself as a "bimbopreneur."
Today, Rhonda and Van live in a magnificent house in St. Petersburg, Florida, where she engages in many philanthropic projects, supports numerous charities for women, and works on multiple new books.