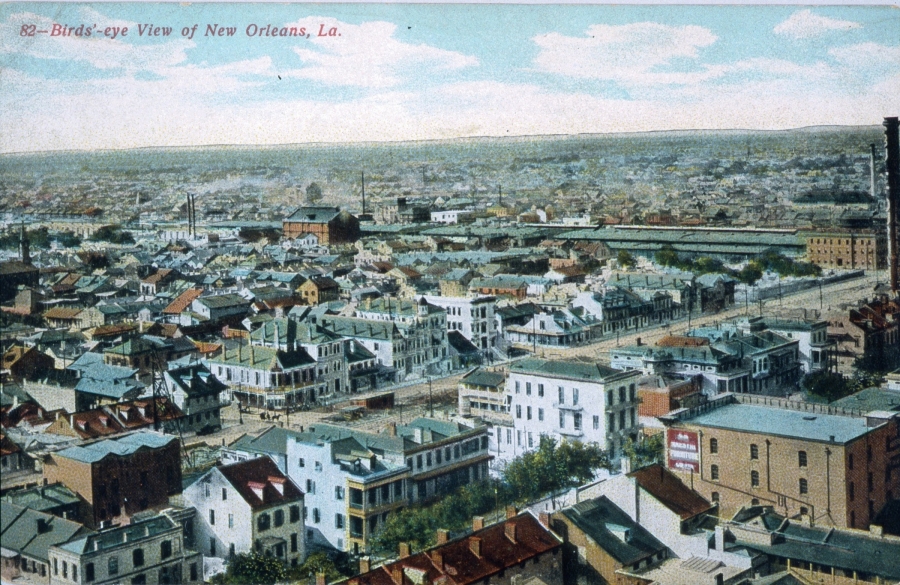 Registration for The Historic New Orleans Collection's 22nd annual Williams Research Center Symposium is now open. The event, titled "Storyville and Jazz, 1917: An End and a Beginning," will take place Saturday, Feb. 4 at the Hotel Monteleone, 214 Royal St. in the French Quarter.
The symposium is part of a series of programming dedicated to the early days of jazz and Storyville.  At the symposium, local and nationally recognized scholars will examine the ways New Orleans's infamous red-light district and jazz have shaped perceptions of New Orleans around the world. "The year 1917 marked the end of one era and a beginning for another," said THNOC Director of Museum Programs John H. Lawrence. "The centennial of Storyville's closing and the issuing of what is widely regarded as the first commercial jazz record gives us the chance to look at these two historical elements at a common moment in time."
With presentations exploring both historical perspectives and current scholarship, the symposium will be moderated by Bruce Boyd Raeburn, director of special collections and curator of the Hogan Jazz Archive and will feature the following speakers and topics: Alecia P. Long of Louisiana State University will explore whether New Orleans was the great southern Babylon. Jeff L. Rosenheim of the Metropolitan Museum of Art will discuss the photographs of E. J. Bellocq and Eugène Atget. David Sager of the Recorded Sound Research Center, Library of Congress, will discuss recording and appreciating jazz before and after 1917. Dr. Michael G. White, jazz musician, historian and Keller Endowed Chair in the Humanities, Xavier University, New Orleans, will share a personal perspective on a life in the authentic New Orleans jazz tradition. Ted Widmer of the John W. Kluge Center, Library of Congress, will discuss why the world needed jazz in 1917.
In addition, Raeburn will moderate a panel discussion—"'All that Jazz' in New Orleans"— with Karen Armagost, New Orleans Jazz National Historical Park; Greg Lambousy, New Orleans Jazz Museum; Rachel E. Lyons, New Orleans Jazz and Heritage Foundation; and Ron Rona, Preservation Hall. Registration is required to attend the symposium, with rates ranging between $50 and $85. Registration will remain open as long as space is available. Registration fees include the full day of presentations on Saturday, Feb. 4 and a reception offering the opportunity to interact with the speakers. For more information, including a complete schedule of talks and links to online registration, click here